NHL Preseason Power Rankings: Chicago Blackhawks Crack Top 10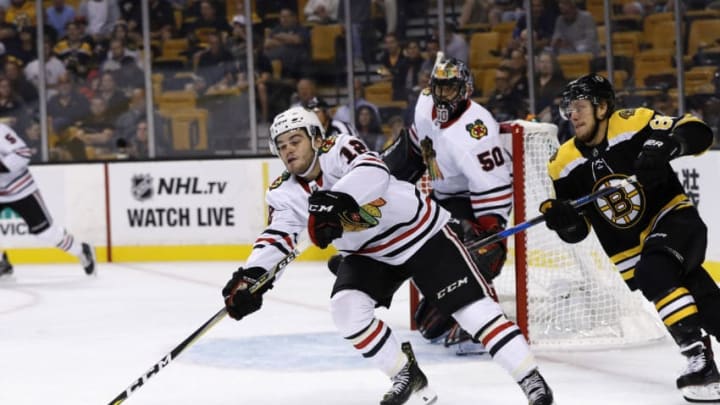 BOSTON, MA - SEPTEMBER 25: Chicago Blackhawks right wing Alex DeBrincat (12) moves the puck as Boston Bruins right wing David Pastrnak (88) closes in during a preseason game between the Boston Bruins and the Chicago Blackhawks on September 25, 2017, at TD Garden in Boston, Massachusetts. (Photo by Fred Kfoury III/Icon Sportswire via Getty Images) /
Who doesn't love a good NHL power rankings post in the midst of preseason action? Chicago Blackhawks fans should, considering their team has made this list's top 10.
Ah, the regular season is only a week away. The Chicago Blackhawks have two more preseason games before taking on the defending Stanley Cup-champion Pittsburgh Penguins on Oct. 5 in the United Center. So what better time for some NHL power rankings?
Blackhawk Up's Sean Fitzgerald undertook our most recent power rankings over three parts about two months ago. I agreed with some of his takes and disagreed with others, so that will be reflected in the rankings.
It's worth noting that these rankings will not be based on preseason records. Sure, stuff that has happened in the preseason and training camp will be factored in, but the idea that New Jersey and the New York Islanders should be among these rankings' top five is quite silly to me.
So, let's see where each of the 31 teams fell in our latest NHL power rankings.