Analysis
Chicago Blackhawks' Eye On The Enemy: The Rat Trick (Florida Panthers)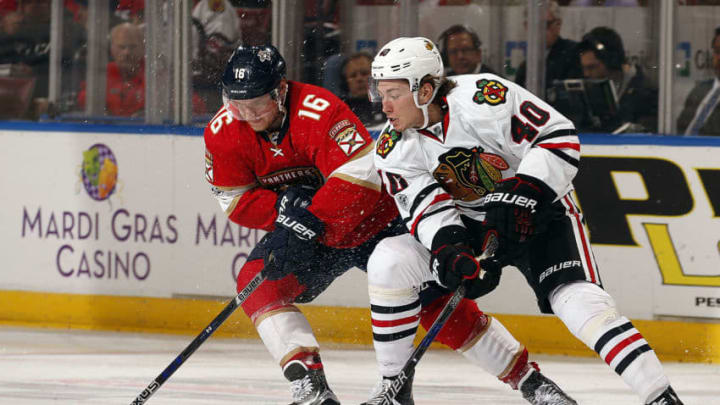 SUNRISE, FL - MARCH 25: John Hayden /
Ahead of the Chicago Blackhawks' matchup with the Florida Panthers, we talked to an expert fan of Sunrise, the location of Florida's NHL franchise
After Wednesday night's tough 3-2 loss in Tampa, the Chicago Blackhawks had two off days to spend in Florida before tonight's game against the Panthers.
When the puck drops in Sunrise on Saturday night, we'll see just how much the Blackhawks are feeling the effects of their Thanksgiving feast two days prior. Also, can Patrick Kane continue his hot streak?
Their opponent, the Florida Panthers, are a team that sits well out of a playoff spot, and are yet again struggling for attendance. Sounds similar to last year's matchup, right? The Blackhawks need to come out ready to play, as they have been shut out their past two games in Sunrise over the past two seasons, 4-0 and 7-0.
The Blackhawks need as many points as they can get to get back to the top, so every matchup is important. Ahead of this game, we talked to fellow FanSided writer and Panthers expert Danny Janicas about the Panthers' season so far, and what he expects to see on Saturday night.