Analysis
Chicago Blackhawks Roundtable: Top D-Men And December Games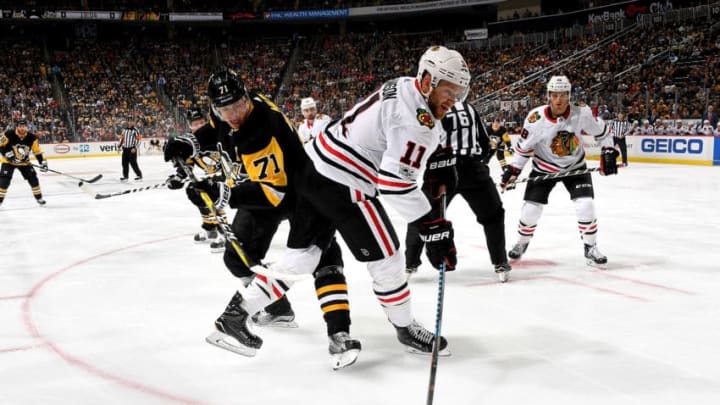 PITTSBURGH, PA - NOVEMBER 18: Evgeni Malkin /
PITTSBURGH, PA – NOVEMBER 18: Evgeni Malkin /
The calendar will soon turn to December, and that gives us a chance to look at some certainties and questions for the Chicago Blackhawks
The Chicago Blackhawks are nearly two months through the 2017-18 season. It's been a bumpy ride at times, but it seems the team is coming around just as it needs to make a run.
Of course, not everything is concrete or set in stone. The Blackhawks' lines are finally becoming more consistent, but it's still unclear who is leading this squad defensively beyond Duncan Keith.
At the same time, there's one thing we know for certain about the Blackhawks: that there will be plenty of interesting games to watch as the calendar turns to December.
With both of those thoughts in mind, let's turn to another Chicago Blackhawks roundtable. Here are this week's official questions:
Question 1: Along with Duncan Keith, which Blackhawks make up the team's top four defensemen right now and why?
Question 2: Which December game are you most looking forward to watching and why?
Let's see what our esteemed panel of Blackhawks experts had to say this time.