Analysis
Chicago Blackhawks' decline hits more than just the standings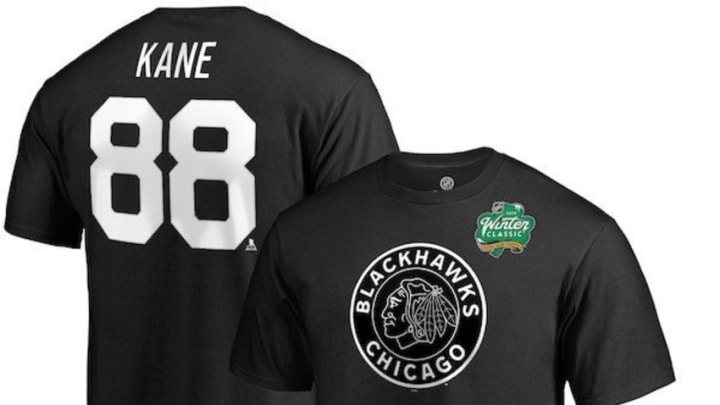 Fanatics /
The dramatic decline of the Chicago Blackhawks impacts more than just their position in the NHL standings.  There are economic implications as well.
The Chicago Blackhawks have been media darlings since breaking their 49-year championship drought in 2010.   They have led the league in national television broadcasts.  Their classic sweaters have been among the top sellers across the NHL.  Ticket prices at the United Center have risen each year.  They have cornered the market on Winter Classic appearances over the years.   And remember this from 2012-13?
But oh, how the mighty can fall.
What's on the telly?
Television contracts are huge revenue generators.  The NHL nets huge amounts in contracts with networks such as Rogers Communications in Canada, NHL Network, and NBC in the US.  Revenues from these contracts factor into the yearly calculation of the NHL salary cap.  And that salary cap has created dilemmas for many a team.
The networks that broadcast games are vying for market share ratings, which affect the price they charge to companies to air their commercials.  The higher the viewership, the pricier the commercial time gets.
In April 2018, the Chicago Blackhawks had hit the three-year mark since their last Stanley Cup championship.  In an article from Chicago Tribune reporter Phil Rosenthal, the 'Hawks cable TV ratings had plummeted a whopping 45-percent during that time.  This is how losing significantly affects TV viewership.  The networks can't be happy with these struggling Blackhawks.  In this season of copious losses, their TV ratings can't possibly get better.
In contrast to the declining Blackhawks, the rising Chicago Bears have been killing it on the field and in the TV ratings.  It's what winning will do for you.
Oh, by the way, it's time for the penguin atop your telly to explode.