Analysis
Chicago Blackhawks' decline hits more than just the standings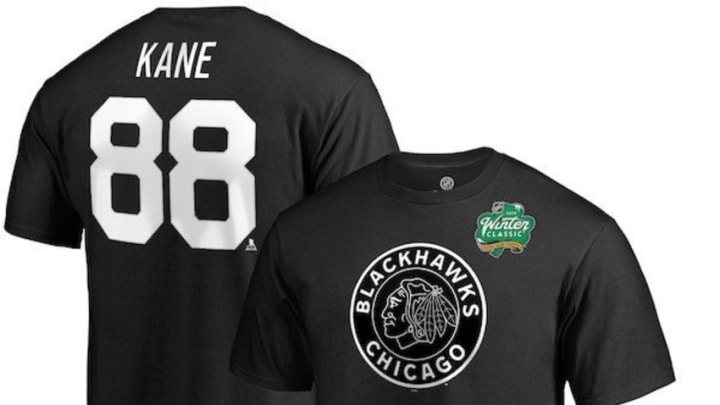 Fanatics /
CHICAGO, IL – DECEMBER 16: Jonathan Toews #19 of the Chicago Blackhawks talks with Brent Seabrook #7 in the third period against the San Jose Sharks at the United Center on December 16, 2018 in Chicago, Illinois. (Photo by Chase Agnello-Dean/NHLI via Getty Images) /
Don't sweat the small stuff
At the height of Blackhawks mania, the Blackhawks sweaters of Jonathan Toews and Patrick Kane were the number 1 and 2 best selling hockey jerseys.  Today they're at 11 and 15 per NHL.com.  And not surprisingly, the top-3 jerseys now belong to Washington Capitals players.  Again, winning gets you to the top, and that equates to revenue.
Two tickets to paradise
During the championship run, the price of winning was passed on to Blackhawks fans each year in the form of ticket price increases.  From 2005 to 2015, 'Hawks tickets rose at a steady pace, going from an average of $34.88 to $78.80 per Statista.com. Between 2009 and 2015 alone, average ticket prices rose a whopping 80-percent.
More from Blackhawk Up
But as the 'Hawks drop in the standings, the demand for tickets drops as well.  We've seen empty seats at the United Center this season. Some seats remain unsold, and others are no-shows from fans deciding to do something else with their evening.
We all know about supply and demand: as the demand decreases so must the price of the supply.  If the supply price does not decrease, then the seller is stuck with unsold supplies.  The secondary ticket sale market is taking a hit with Blackhawks tickets as the team's seasons become less successful.  In 2016, the 'Hawks had the highest median ticket price in the entire NHL at $283, according to Vivid Seats. This season, Vivid Seats has the average ticket price at $144, down two percent from last year.
Losing has convinced many season ticket holders to abandon their long-held packages.  There are various packages now offered by the organization to entice fans to buy game tickets.  You can buy flex plans for five games.  The organization is offering the MB Ice Arena Experience Package, which involves a pretty deluxe set of exclusive pre-game events along with the game tickets.
This all seems unreal.  I remember when being on the season ticket wait list was like being Beetlejuice waiting for his number to be called.
One of the most telling signs of trouble is the current state of this season's Winter Classic game. The Blackhawks will face off with Original Six rival Boston Bruins at Notre Dame Stadium on New Year's Day.  This is a big ticket game.  Or you would think.
Even when hockey enthusiasts were mocking the frequency of the Blackhawks' appearances in the Winter Classic, the event was a big draw and the secondary ticket brokers were netting great profits.  But not now.  On the Vivid Seats site, tickets for the Winter Classic are as cheap as $56 dollars. The most expensive non-club seats are $197 dollars per ticket.
Again, oh how the mighty have fallen.