Analysis
Chicago Blackhawks' decline hits more than just the standings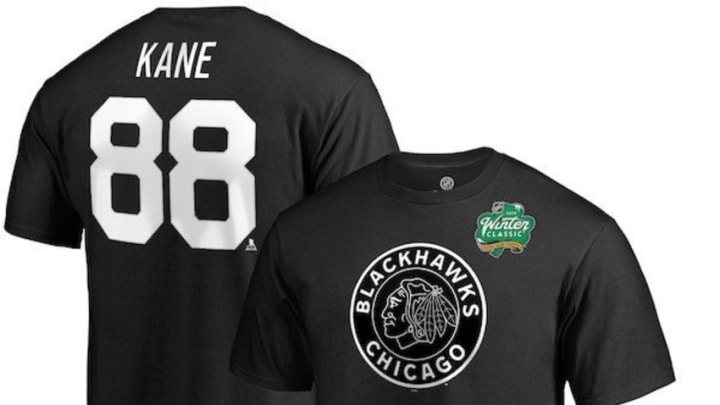 Fanatics /
CHICAGO, IL – JANUARY 10: Stan Bowman, Chicago Blackhawks senior vice president and general manager, speaks to the media in between periods of the game between the Chicago Blackhawks and the Minnesota Wild at the United Center on January 10, 2018 in Chicago, Illinois. (Photo by Chase Agnello-Dean/NHLI via Getty Images) /
"They gotta make some choices, they runnin' out of options"
Sorry, but not sorry for the Drake reference. The Chicago Blackhawks' fan base is not loving what they see.  Two consecutive disappointing seasons and now this lackluster season have not offered fans an enjoyable product.  Up until recently, the team hasn't even been entertaining to watch.  Lack of winning and a visible lack of effort are making fans consider value for the price.  It's an expensive proposition to go to the United Center to watch the Blackhawks play.  It stings when you don't even enjoy your expensive night out.  A winning product or at least a dedication to the future wins the hearts of fans.
The Blackhawks organization most surely understands that winning is highly profitable.  And conversely, long-term losing is very costly.  So, the front office needs to give the team's fans some signs of direction.  The current path they're on is confusing.  As I've written recently, the organization needs to decide on a path that doesn't include mediocrity.  They're not going to make the playoffs this season.  Finishing in the middle means they would not select high in the upcoming NHL draft.  Tanking without a plan loses the fan base and the money they spend on Blackhawks products.  Losing without a clue loses all of the above.
Want your voice heard? Join the Blackhawk Up team!
Now is the time for all good men to come to the aid of his party.  Remember that typing exercise?  Well, it's the exercise the Chicago Blackhawks front office needs to work on.  Their economic future depends on it.