History
Chicago Blackhawks goalies have had some great masks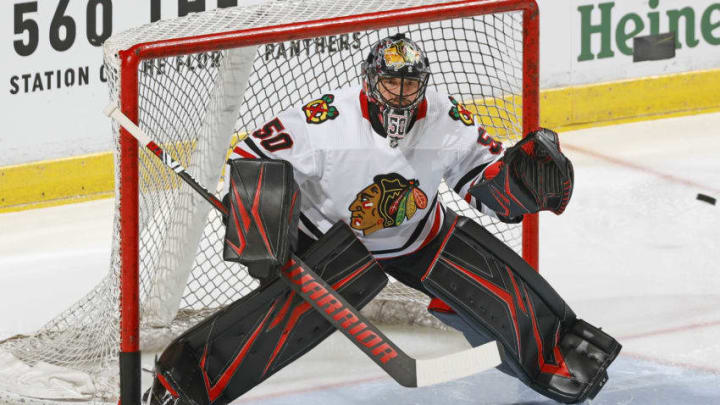 Corey Crawford #50, Chicago Blackhawks (Photo by Joel Auerbach/Getty Images) /
Corey Crawford, Blackhawks (Photo by Joel Auerbach/Getty Images) /
For decades, hockey goalies have been customizing their masks, and the Chicago Blackhawks keepers are no exception. The great art has been there for years
There aren't many ways for a hockey player to show off a little personality on the ice. Everyone has to wear the same uniform.
Everyone except the goalie.
They get a little canvas with which they can do kind of whatever they want. This has led to some pretty incredible results from around the league. The Chicago Blackhawks are no exception and the custom paint jobs on their masks have been pretty impressive.
With that being said, special shout out to Warren Skorodenski. He was a goalie for the Blackhawks during the '80s, and his mask was a thing to behold. Other people have written about him so I'll let his legacy live on in someone else's column.
To begin with, let's consider a couple of players currently in the system.
The best place to begin is with goaltender number 1, Corey Crawford.
Crow's mask is slick, and I like the flourishes that embrace the team in simple bold colors.  The "50" right on his chin is fun as well. Just in case someone was wondering who robbed them of a goal.