History
Chicago Blackhawks goalies have had some great masks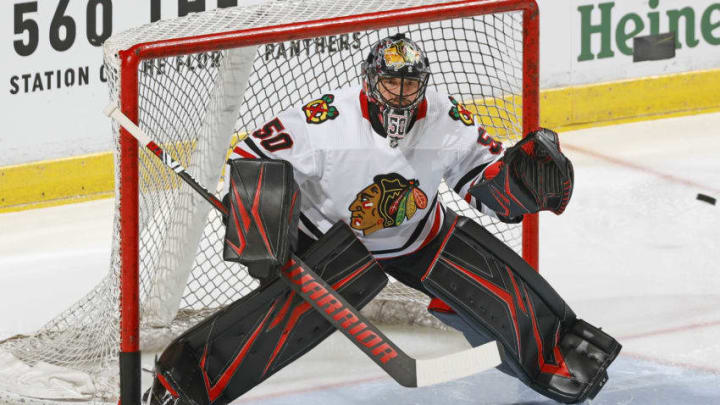 Corey Crawford #50, Chicago Blackhawks (Photo by Joel Auerbach/Getty Images) /
Marty Turco, Blackhawks (Photo by Dale MacMillan/Getty Images) /
Marty Turco played just one season for the Blackhawks, but I really liked his mask. I mean, he has a really fun mask, right?
A gargoyle? Sure! It's a cool design and looks like something that got copied right off a metal album. I have no idea what inspired these particular images, but Turco's mask rocks.
Speaking of Turco, he had an interesting career, to say the least. Back-to-back seasons, he signed with the defending Stanley Cup champions and didn't find much success. In 2011, he signed with Chicago, in 2012, he signed with Boston.
Turco was okay as Crawford's backup. He knew his role and at 35 years old, he not only was a solid backup, but he also brought some push to the crease for Crawford. Turco went 11-11-3 during his time with the Blackhawks. We can't forget that he had one shutout too.
Marty was a special goalie throughout his career. Though he wasn't a Hall of Famer and didn't take home any hardware, he played in 543 NHL games.
His career record was 275-167-66. Not bad for a fifth-round draft choice.