Editorials
Blackhawks: 5 Times Patrick Kane Fooled Goalies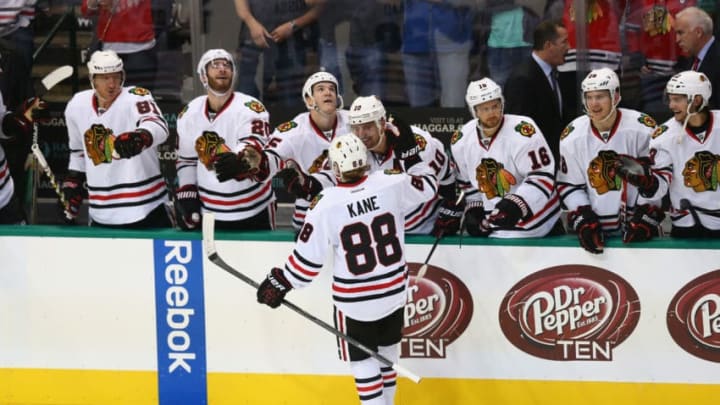 Patrick Kane, Chicago Blackhawks (Photo by Ronald Martinez/Getty Images) /
Patrick Kane, Chicago Blackhawks (Photo by Ronald Martinez/Getty Images) /
Patrick Kane vs Wild 2011
The shootout ability of Patrick Kane is very underrated. Many fans around the league don't talk about him when they think of shootouts. They should, for many reasons.
First off, Kane is third all-time in shootout goals. He makes highlight play after highlight play when it comes to shootouts.
Second, he slows the pace of the shootout with his skill. The quick movements he has with the puck makes goalies over exaggerate the move they decide to make when Kane has the puck. With the majority of his shootout goals, you see that.
This goal is one of his most famous ones. It was all over the internet in the early 2010s, with it being very popular on Vine. Do you remember Vine?
It's shown on many montages of the best shootout goals of all time, for good reason. Just watching it should give fans the chills.
If anyone every says Kane isn't good in the shootout, show them this video. Remember, he's doing this against NHL goalies, not some backup beer league scrub.