Editorials
Blackhawks: 5 Times Patrick Kane Fooled Goalies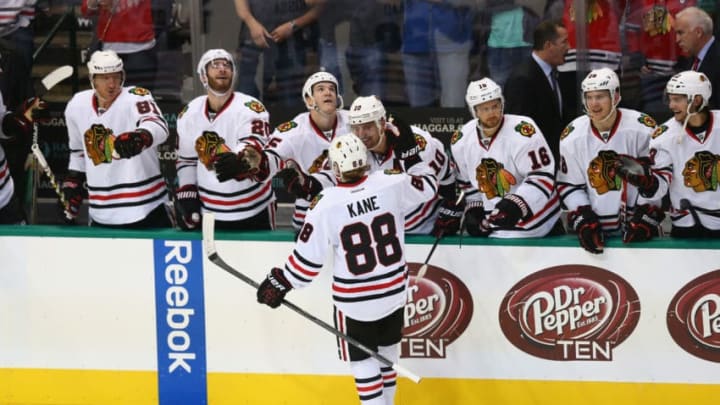 Patrick Kane, Chicago Blackhawks (Photo by Ronald Martinez/Getty Images) /
Patrick Kane, Chicago Blackhawks (Photo by Hannah Foslien/Getty Images) /
Patrick Kane vs Wild 2014
Just watching this goal, you see Ilya Bryzgalov had zero chance of saving that shot from Patrick Kane. No player besides Kane could have put the puck in that perfect spot.
As the play unfolds, there's a wild open net, of course. Normally on broken plays like this one, teams don't find a way to capitalize. Luckily for the Blackhawks, Kane was on the ice.
This wasn't the first time in Kane's career where we didn't know if the puck went in the net and I'm sure it won't be the last. What was great about this was Patrick Sharp tossed it into the net right after, so if they didn't give credit to Kane, Sharp would have gotten it.
With Kane here, he just roofs the puck and hits the top of the net, with the puck falling out of the net after. There's a spot on the net where if a puck hits it, it'll bounce back out. NHL officials have seen it 1,000 times and with instant reply, they wouldn't have missed this, to begin with.
This is one of the more important goals by Kane. It sent the Blackhawks to the Western Conference Finals for the second year in a row, keeping their hopes of repeating as champions alive.