All Time Blackhawks
Chicago Blackhawks: Top 4 best two-way forwards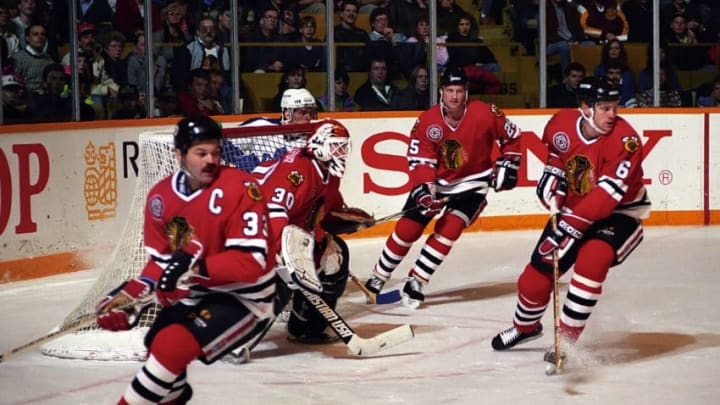 Dirk Graham, Chicago Blackhawks (Photo by Graig Abel/Getty Images) /
Dirk Graham, Chicago Blackhawks (Photo by Graig Abel/Getty Images) /
4. Dirk Graham
Dirk Graham played for many different teams, and in many different leagues for a pro career that spanned about 15 years. He played for the Blackhawks from 1987-88 to 1994-95 when he retired as a player.
Not only did Graham have an impressive 'stache, but he also won the Selke Trophy (1990-1991), and holds the record for short-handed goals for the Chicago Blackhawks. No Blackhawks' player has scored more short-handed goals than Graham.
Not Toews, not Hossa, not Roenick, no one.
He even captained the Blackhawks to the infamous Stanly Cup Finals against the Penguins in the '90s and was a pretty tough customer.
The only way he'd have been able to score all the short-handed goals is if we were an active part of the penalty kill, which he was. Graham was a solid all-around player, and still holds a team record for short-handed goals.