All Time Blackhawks
Chicago Blackhawks: Top 4 best two-way forwards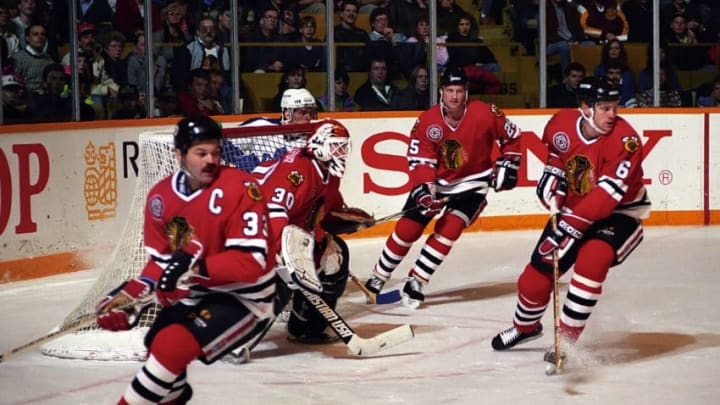 Dirk Graham, Chicago Blackhawks (Photo by Graig Abel/Getty Images) /
Jonathan Toews, Chicago Blackhawks (Photo by Ronald Martinez/Getty Images) /
2. Jonathan Toews
You may have been wondering when "Captain Serious",  Jonathan Toews would appear, but it's not on top of the list. To be fair, this list was a two-way tie for first, a two-way tie for second and third.
One of the only things separating Toews and the number one player is the Selke Trophy, and wingers never really win that trophy. (Guesses who might be number one?)
Toews also won the controversial honor of being one of the hundred greatest players in the NHL.
Regardless, Toews does it all, and he does it extremely. He creates a ton of offense, but he's equally effective defensively. He spends as much time on the power play as he does on the penalty kill. His whole career has been successful, and having the Selke in his trophy case is just one more feather in his cap.
Toews has probably been one of the most important players on the Chicago Blackhawks over the last ten years.