Support your Chicago Blackhawks for charity with NHL face coverings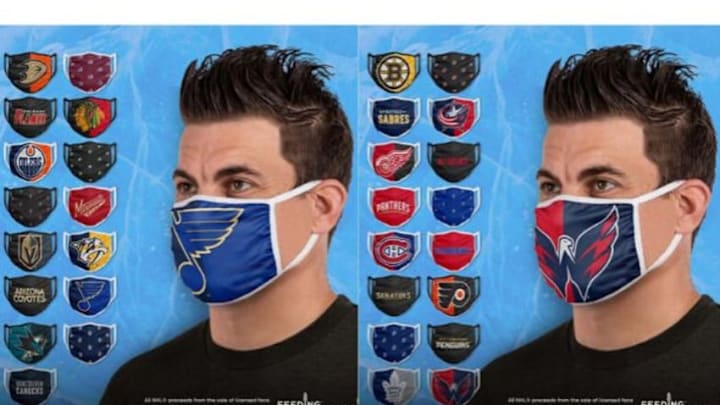 Don't let something like a pandemic keep you from displaying your intense fandom (and supporting charity). Instead, get yourself some Chicago Blackhawks face coverings.
These are trying times we're in. But, this too shall pass. In the meantime it is important for Chicago Blackhawks fans (and everyone else) to stay as safe as possible.
The CDC has recommended that we wear something over our faces when out in public. But don't let that keep you from hiding your passion for your team.
Instead, get yourself a new NHL team logo face covering from Fanatics. And support charity while you're at it.
All of the NHL proceeds from the sale of these face coverings will be donated to Feeding America and Food Banks Canada.
Feeding America is the largest hunger-relief organization in the US. Using a network of 200 food banks and 60,000 food pantries, Feeding America provides meals to more than 40 million people every year.
Food Banks Canada is the hunger-relief organization in Canada and works in collaboration with a network of 3,500+ organizations to provide Canadians with meals.
Fanatics /
These face coverings are made of 88% polyester and 12% spandex. They feature a cotton liner and elastic closures.
You can order your 3-pack for just $24.99.
Please Note: These coverings are for personal use only, and are not intended for medical use or as a replacement for medical grade personal protective equipment.
These are scheduled to ship out no later than June 11, 2020.