Analysis
Blackhawks: The story of the Stanley Cup Final's missing puck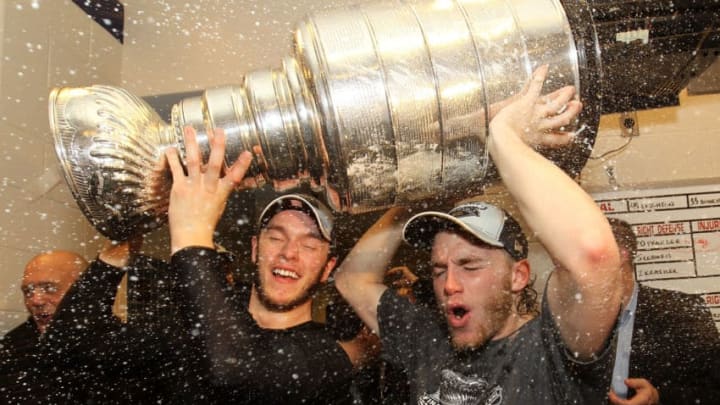 Patrick Kane, Chicago Blackhawks (Photo by Bruce Bennett/Getty Images) /
Patrick Kane, Chicago Blackhawks (Photo by Bruce Bennett/Getty Images) /
Conclusion
I believe Chris Pronger, I believe he doesn't have the puck. There is more evidence shown against Steve Miller, NHL linesmen, than Pronger.
I don't think Pronger would have much to hide, as he was a pretty open guy throughout his career. If there was one thing to hide from the media, it would be this, but, Pronger would do anything to get into the heads of his rivals. This would be the cherry on top.
I believe Steve Miller knowns where the puck was, or at least knows where he put it. Since pucks don't mean much to Miller, he could have sold it to someone. Either way, whoever has the puck wouldn't be showing it off, especially after the F.B.I. got involved in the investigation.
At this point, the puck probably will never be found. Whoever has it has gotten away with the heist of the century in the hockey world. I am curious if the news will ever come out about the puck, even though it's been 10 years this June.
If there's anyone who knows where the puck is, I am sure Grant DePorter of Harry Caray's restaurant would still be willing to give $50,000 for it. Just a thought. That's a nice chunk of change.