Analysis
Chicago Blackhawks: 3 Keys to Game 4 Against the Edmonton Oilers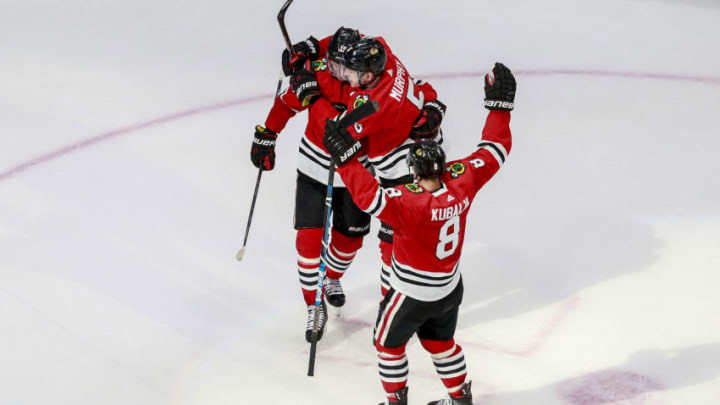 Connor Murphy 35, Jonathan Toews #19, Dominik Kubalik #8, Chicago Blackhawks (Photo by Jeff Vinnick/Getty Images) /
Connor Murphy 35, Jonathan Toews #19, Dominik Kubalik #8, Chicago Blackhawks (Photo by Jeff Vinnick/Getty Images) /
The Chicago Blackhawks have an opportunity to do the unthinkable. They. have a chance to win their play-in series tonight against the Edmonton Oilers.
While they might not be playing the best hockey ever or doing the best at keeping the puck out of their own net, they still have a lead in this series. The Blackhawks are showing that no matter the seeding you still have to go out there and play, there is no guarantee.
We are going to need to have our guys play the best hockey of the entire series, but we also are going to need a few other things to fall our way. Just because you played your best does not guarantee a win, just look at Edmonton in the last game.
Puck drop is earlier than normal today. We no longer have to worry about those 9:30 starts, for now luckily. Now we have a 5:45 PM CT start today and are going to have to do our best to make sure we show up on time.
The Oilers played arguably their best game of the series in game three, and yet it ended with the Blackhawks winning and taking a 2-1 advantage in the series. You would have to think that the Oilers are going to head into this game ready to go out and do their job, hopefully, we are ready too!