Analysis
Chicago Blackhawks: 3 Keys to Game 4 Against the Edmonton Oilers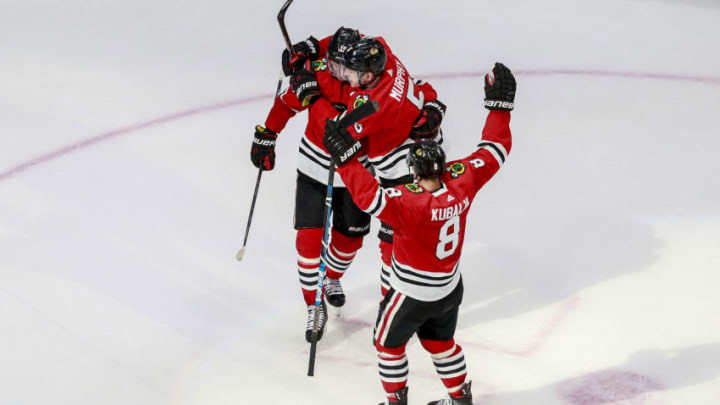 Connor Murphy 35, Jonathan Toews #19, Dominik Kubalik #8, Chicago Blackhawks (Photo by Jeff Vinnick/Getty Images) /
Chicago Blackhawks, Corey Crawford (Photo by Jeff Vinnick/Getty Images) /
2.  Special Teams has to be better
The Blackhawks went one for six on the power play in game three, that is just not good enough. The only power-play goal came on a five on three with very little time on the clock, and we can not expect to get gift goals like that all of the time.
If the Blackhawks want to win today they need to get their power play in check and manage to score at least two power-play goals today. We have shown that we can score at five on five, we need to do it with an advantage too.
It also goes the other way, we need to find a way to shut down the Oilers power play. Last game the Oilers went one for three on the man advantage. While that is not too bad, they are going to take every opportunity as a chance to tie this series up.
Shutting down the Oilers power play is going to fall on Corey Crawford as well. The defense is going to have to be good in front of him, and we are going to need to see him take away every opportunity for Edmonton tonight.
The Blackhawks are going to need to work at getting the puck out of their zone every opportunity they get, not only on the PK but also at five on five. It just comes down to simplifying their game.
Look at the Blackhawks' two goals in the third period the other night. They were just putting pucks on net and get some nice bounces. If the 'Hawks can stop trying to pass the puck and set things up for half of their power play and they just focus on getting the puck on the net then maybe we will have an opportunity to succeed on the man advantage.
However, the next key is the most important for the Blackhawks to get the win today.