Blackhawks: 3 Takeaways from Game 4 win against Oilers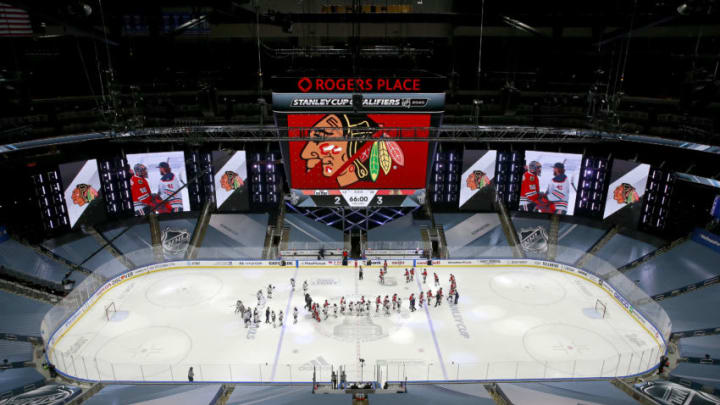 Chicago Blackhawks (Photo by Jeff Vinnick/Getty Images) /
Chicago Blackhawks (Photo by Jeff Vinnick/Getty Images) /
The Chicago Blackhawks found a way to win their series against the Edmonton Oilers last night in a very shocking 3-2 victory, something very few people imagined would happen.
I never felt like the Blackhawks had this game in the bag. While we were only up by one goal in the third period with our backs against the wall, I kept holding out hope that the Blackhawks would pull through.
The Blackhawks were outshot 45 to 29, they had more penalties, and they played a game that had many errors all night, but they stuck with it. We had goals from unlikely players like Matthew Highmore and Josh Archibald, and everyone seemed like they were playing for the team.
I never really like the Blackhawks new motto "All For One" but this game showed me just how meaningful it can be to this group during this trying playoff run. Every player, no matter how many championships or how much money they make is out playing for one central goal and doing it for their teammates.
This might be the last time we get to recap a game for a few days as we wait for who the Blackhawks are going to play next and brace for some more playoff hockey, so enjoy our three takeaways from this game