Analysis
Blackhawks: 3 Takeaways from Game 1 loss against Vegas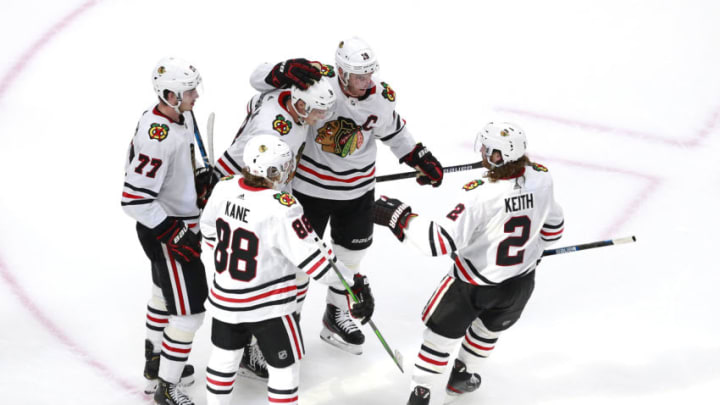 Chicago Blackhawks (Photo by Jeff Vinnick/Getty Images) /
Chicago Blackhawks (Photo by Jeff Vinnick/Getty Images) /
Coming into this game there was some chatter around the goalie duel: Corey Crawford vs. Robin Lehner.
As compelling a story as this is, the possibility of the Chicago Blackhawks playing against Lehner, a player that they controversially traded, was known in advance. Now that the game is over, fans are going to hotly debate whether or not trading Lehner was the right move.
Corey Crawford looked off, and let in a couple of soft goals.
Lehner looked pretty good, but he was bailed out by the post several times. He also never really had to deal with many follow-up opportunities from Chicago players, or was even really challenged.
Please, discuss this.
For the most part, this game could have gone either way, up until Vegas scored their third goal. Once that happened the game was more or less over.
It was very clear that the Golden Knights were driving play by the end of the game, and the Blackhawks looked as if they just didn't have an answer.
With all that being said though, several things stood out from this game.