Editorials
Blackhawks: Three Ways Kirby Dach Can Improve His Game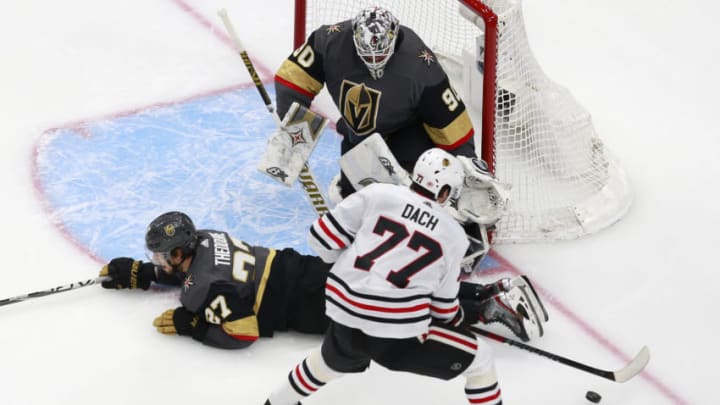 Kirby Dach #77, Chicago Blackhawks (Photo by Jeff Vinnick/Getty Images) /
Kirby Dach #77, Chicago Blackhawks (Photo by Jeff Vinnick/Getty Images) /
Get Stronger
Like most players during their rookie season in the NHL, Kirby Dach was not that strong throughout his first year. Dach has already talked about how he is planning on getting stronger and using his strength to his advantage.
Next season we are going to need to see that physicality in action. Dach has a big frame. At 6 feet 4 inches, Dach can be a difference-maker on the ice. I would love to see him turn his game into a power forward where he can rush up ice and keep opponents off the puck with just his arm to create separation.
Right now, Dach is not there yet, but he can get there eventually by increasing his strength. It is not just his upper body that he can improve either. Dach can get faster acceleration and a quicker overall speed if he works on strengthening his lower body.
I already said that I think Dach could be great for the Blackhawks as a power forward. In many ways, he needs to increase his speed so that he can be a better player on the rush for the Blackhawks. We do not yet know if he will be a third liner or second liner for the Blackhawks next season, so finding a way to be productive in every situation will be critical for the team.