Blackhawks: Three Bowman trades to stop if I had a time machine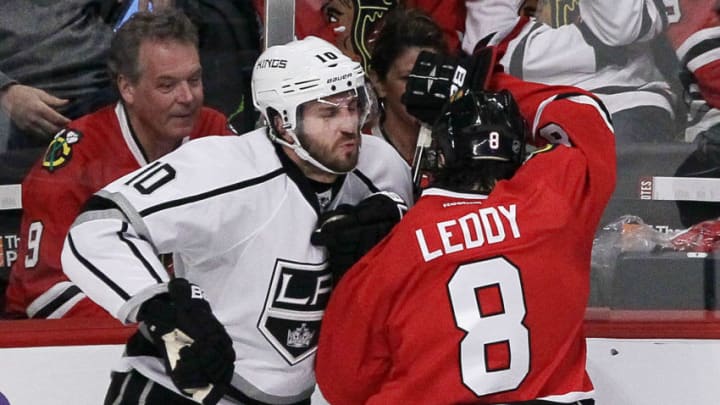 Nick Leddy #8, Chicago Blackhawks (Photo by Tasos Katopodis/Getty Images) /
Nick Leddy #8, Chicago Blackhawks (Photo by Tasos Katopodis/Getty Images) /
All aboard the Chicago Blackhawks time machine, let's go stop a few moves from the past few seasons.
Stan Bowman, general manager of the Chicago Blackhawks, has made a number of questionable moves over the years, but three, in particular, stand out for me in what I wish the team could stop.
Three trades that the Blackhawks made have drastically hurt the team. If these three players were still on the team, who knows how the last handful of seasons would have went. The Blackhawks' fast decline after winning the 2015 Stanley Cup to missing the playoffs three out of the last four seasons and failing to win a playoff series since 2015 can be shown through some of these deals.
I can name a handful of trades Stan Bowman has made, contracts he has given out, and so many different moves over the years that I wish I could have stopped. Today we are just going to look at three in particular.
All three are trades, I was thinking of talking about a contract or two, but trades seemed like the better route. Yes, I think everyone everywhere regrets the Seabrook contract, but it is more about the assets the Hawks have given up in the deals that are mentioned below.