Blackhawks: Chicago would be a great host city for NHL bubble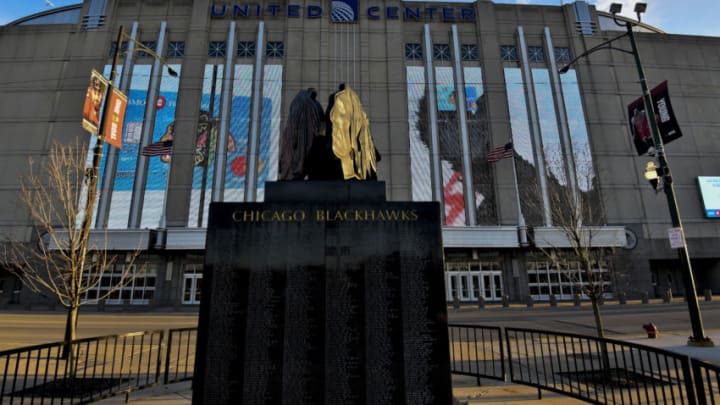 Chicago Blackhawks Mandatory Credit: Matt Marton-USA TODAY Sports /
As the NHL tries to figure out what to do next season, the Chicago Blackhawks should be putting together their bid to be a host city in a potential NHL bubble.
I want to see a season next year for the NHL. There have been many rumors about whether or not the NHL is going to play, but to me, the game of hockey is better off when the NHL is playing games. Plus, Chicago Blackhawks fans have something to root for and talk about.
If the NHL were to return to play in January, they will have to do some hybrid hub city format. There are many different ways next season could play out, including a shut down for the year. We still do not know how the year will go, but Chicago should be considered if the NHL is doing hub cities.
When picking the hub city for the qualifying round and playoffs, Chicago was a member of the final six cities to be considered for the event. They eventually decided on two Canadian cities, but who knows what is actually going to happen for this new year.
Having four or six host cities, I feel like it is the NHL's best route next season. While fans most likely won't be in the stadium, having the games in the city of Chicago would be awesome to see.
More from Blackhawk Up
Maybe the NHL decides not to do host cities, but they should consider Chicago if they do. Chicago has many hotels for the players to take up over the course of their stay, and the United Center has seen many different updates over the past few years that will make it great for the players during their stint in the arena.
The Blackhawks also have their practice rink – Fifth Third Arena, located near the United Center. Obviously, a bubble would be tough, but Chicago definitely is capable of doing it. The only issue is it would be the middle of winter in the city.
Obviously, whatever happens, next season is going to require a sacrifice from everyone involved. Players do not want to be away from their families, and owners do not want to have games without fans. Of course, the health of everyone involved is the number one priority, and once they get that figured out, I am sure the NHL is going to have a great season next year. What do you think will happen with the NHL season in 2021?