Blackhawks April Fools: 3 Not So Iconic Moments From 2020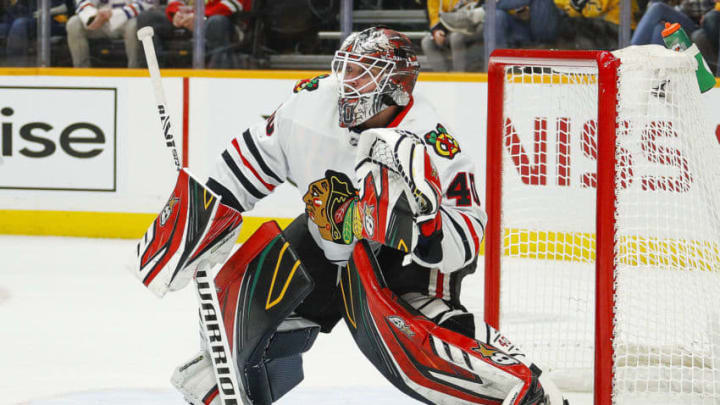 Robin Lehner, Chicago Blackhawks (Photo by Frederick Breedon/Getty Images) /
Brent Seabrook, Chicago Blackhawks (Photo by Stacy Revere/Getty Images) /
Handling Brent Seabrook
No team ever wants to see a player get injured, that is a no-brainer of course. The Blackhawks didn't want to see Brent Seabrook sidelined this season, neither did I. I've been tough on his contract for years now, but he still has gas left in the tank.
Seabrook was put on long-term injured reserved back at the start of 2020. If they knew that then, why not take advantage of $6,875,000? At the trade deadline, teams were giving out players for second and third-round draft picks. The Blackhawks could have called up a team like Detroit or New Jersey and look there.
Now, Chicago didn't have a second-round draft picks until trading Lehner. They'd have to give up multiple late drafts picks to make up for not having a second-round pick. A third and a fourth could have gotten the job done for desperate teams who were selling.
Sami Vatanen could have been apart of the Blackhawks in early 2020. Everyone has to remember, at one point, they were just ONE point out of the playoffs. A trade then could have been huge. Kyle Palmieri was also rumored to be traded out of New Jersey. He would have added great depth to the Blackhawks lineup.
If those trades didn't work out, they could have gotten their "money" back at the trade deadline just a month later. I have a feeling either one of those players would have made a difference in Chicago.
They handled a big opportunity to benefit from a bad situation poorly. It's just another in a long line of poor decisions the Blackhawks have "not" made.