Blackhawks Coach Profile: Claude Julien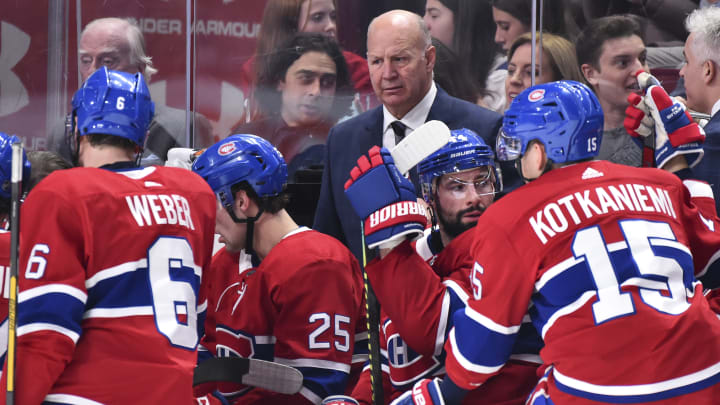 Edmonton Oilers v Montreal Canadiens / Minas Panagiotakis/GettyImages
Today is Part Two of my five part installment on potential head coaches for the Blackhawks to pursue. Go check out Part One from yesterday about Rick Tocchet. Claude Julien is probably the most successful, decorated, and highly regarded coach that I will cover in this mini-series. But is he the right fit for the Blackhawks?
What is there really to say about Julien? He has had success almost everywhere he has gone. He has a career winning percentage of .548, won a Stanley Cup with the Boston Bruins in 2011, and has led his teams to the postseason ten times during his career (several of which were deep runs). Like I said, a brief glance at his resume and it's not surprising the Blackhawks, or any team for that matter, would desire to hire him. But does he fit for the Blackhawks?
I really do love the idea of "going for it" and hiring a big time and big name head coach. I endorse the idea of always seeking to win and taking big swings when necessary. I just question whether or not now is the time to "go for gold" on a guy like Julien. He has an amazing resume, and has won at the highest level with some of the best teams over the past fifteen seasons. I'm sure he could bring that high-caliber coaching and expectations to a rebuilding team. But I wonder how beneficial it would be at this stage.
Boston Bruins v Toronto Maple Leafs - Game Three / Claus Andersen/GettyImages
As I alluded to in my Rick Tocchet profile, the Blackhawks need to just get back to average competition levels of hockey. They need someone to help a rebuilding team adjust to new roles and to the league as a whole. I don't know if it is necessarily the most helpful to jump immediately to a Stanley Cup Winning coach. Joel Quenneville did not come to the Blackhawks until they were acquiring their final pieces, until they were ready to truly compete. I think some of the other candidates that I will highlight in this series have what it takes to help young players develop, and have a real chance to lead them on Cup runs.
Part of my hesitation with this comes from Julien's struggles as head coach of the Montreal Canadiens from 2016-2021. Initially, his partial year with them in 2016-17 season was met with success as they finished first in their division and made the postseason, but the next three years saw them finish sixth, fourth, and fifth in their division, only making the postseason once on account of the weird "pandemic bubble." The following year, after just 18games, Julien was fired, despite Montreal holding a 9-5-4 record. Many have attributed Julien's struggles with the Canadiens to working with inexperienced players and poor performance on the ice.
So is he the best candidate for the rebuilding Blackhawks right now? I think someone of Julien's caliber would be necessary a few seasons down the road when they are ready to compete. The Hawks just aren't there yet. Still, I wouldn't hate it if they hired him, I'm just not confident it's the best move for right now.