Will the NHL Ever be as Popular as the NFL in the United States?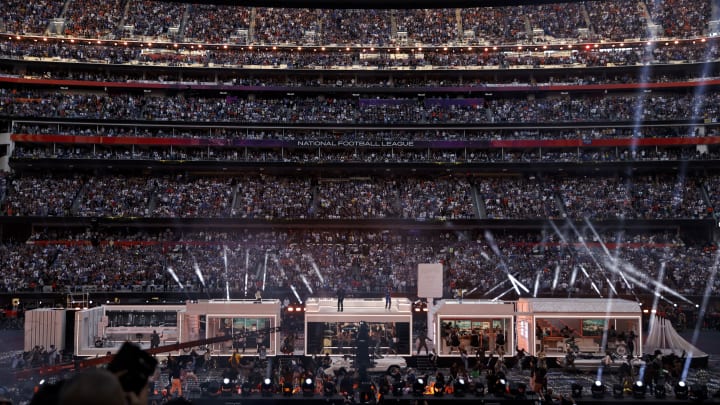 Super Bowl LVI - Los Angeles Rams v Cincinnati Bengals / Michael Owens/GettyImages
For todays' Super Bowl, at least for most, it's almost like a Holiday. You've prepared, organized, and made all of your arrangements; typically weeks in advance. Even without your teams in the game, you are excited for the show, the entertainment, and the experience of the final game of the season.
All the major news outlets are covering the game, the halftime show, and the commercials. It's a complete spectacle. It's the #1 sport in the United States, and second place is a long way behind. So what about the sport I love: Hockey. Will it ever reach these heights the way that hockey does in Canada?
That answer is a resounding no, however there are things we can do to help inch along towards this. First and foremost the NHL needs to promote it's star players better. Auston Matthews, Connor McDavid, Matthew Tkachuk, Jack Hughes, Tage Thompson, David Pastrnak, Cale Makar, Nathan MacKinnon, Jason Robertson, Kirill Kaprizov, and all the other stars of our league need to be out front and center and helping the youth of this country get excited about the amazing things they can do.
Think about this for a second.... You can pick up a bat, ball, and glove and play baseball. Take a basketball to a court and play. Toss the football around with friends.... However with hockey you need the right weather for outdoor ice or a nearby rink with a time slot to practice or play with friends. You need to know how to skate and then learn how to skate for playing hockey, You need pads and expensive gear just to "mess around" with friends.
Hockey is not something that's easy. It's difficult to even get started with. Which to me makes it even more amazing than all these other sports. It's like 2 sports in one actually: professional skater and professional hockey player (stick / puck work). What a sport. Something we should respect at the highest level as fans that understand just how hard it is to do all these things on a sheet of ice.
Canada gets it because it's everywhere as they invented it (I have written about this in the past). The World Juniors are a Holiday north of the border. Rightfully so too, it's the best young talent in the whole world competing in an intense and short tournament.
The NHL needs to let its' USA fans know more. The game has a complicated set of rules for a casual fan to understand. Let's have our commentating crews educate more for our crowds. Promote more, put their players out front, find those true characters of the game. Wouldn't todays young kids like to see more of the young stars on billboards, in digital advertisements, and in front of them?
Will the NHL ever be in as big as the NFL to Americans? Probably not, but we could be doing so much more to help get there one day...